4 Ways to Minimize Signs of Facial Aging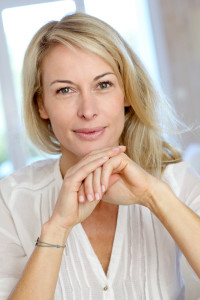 The wrinkles and fine lines that come with aging more easily show up on your face, especially in the thin, delicate skin around your eyes. But taking care of your skin and utilizing cosmetic options can help ensure that your skin continues to look its best, especially when you follow these four tips to minimize the signs of facial aging.
1. Be Proactive
A good offense is the first line of defense for your skin. You can protect your skin by applying sunscreen, avoiding exposure to the sun and by using medical-grade skincare products designed to help nourish and guard your skin against environmental damage. Avoiding tobacco is also recommended to keep your skin in pristine condition.
2. Take Care of Your Skin
Making skincare a habit by scheduling regular maintenance sessions at a medical spa can substantially reduce the appearance of aging. For instance, a chemical peel can remove blemishes, age spots and wrinkles, while other a photofacial can eliminate signs of sun damage and hyperpigmentation.
3. Get Regular BOTOX® Injections
BOTOX® Cosmetic is one of the most popular ways to treat dynamic wrinkles like crow's feet and frown lines. This noninvasive injectable smoothes away wrinkles by relaxing the facial muscles that cause them. Many people choose to combine BOTOX® with dermal fillers, which can fill in deeper facial wrinkles caused by a loss of volume.
4. Have a Facelift
For those ready to go the extra mile for a more comprehensive and long-term solution, a facelift can effectively turn back the clock for a significantly younger appearance. A facelift can remove excess skin in the neck, and subtly tighten lax facial muscles for a more youthful and rejuvenated look. Combining your facelift with additional treatments can further fine-tune your results.