Many cosmetic breast enhancement options are all available and expertly performed by Dr. Rand including increasing your breast size and fullness with breast implants, creating a more proportionate appearance by reducing large breasts or restoring a more youthful shape and look to your figure with a breast lift.
What is breast augmentation?
Breast augmentation is performed to increase the cup size and fill out the bust. Aging, pregnancy and massive weight loss can all take a toll on the size and shape of the breasts, creating a less than satisfactory appearance and preventing you from many wardrobe choices that are feminine and youthful. While breast augmentation in Bellevue is most often performed with implants, it can also entail fat transfer to help create a more natural and authentic breast aesthetic.
Breast augmentation can:
Enlarge breasts that are genetically on the smaller side
Restore a healthy breast shape and size after pregnancy, nursing or weight loss
Improve breast symmetry
Reconstruct the chest after breast cancer
Be well combined with a breast lift or mommy makeover procedure
Improve your self-confidence and self-image
Increase your wardrobe choices
While breast augmentation surgery addresses the size and the shape of the breasts, it cannot correct breast ptosis, or sagging. If you suffer from drooping breasts with downturned nipples, breast augmentation combined with a breast lift may be the best approach for your needs. Breast augmentation can also be combined with liposuction, tummy tuck, a thigh lift and facial rejuvenation as part of a more comprehensive mommy makeover procedure.
---
Choosing the ideal
breast implant for you
Dr. Rand will spend a full hour in his initial consultation with you and will choose the ideal breast implant with your input by the end of that visit. This choice will be entirely based on a careful evaluation of your goals and what your body brings as your starting point.
Very happy with the size and shape of my new breasts. I am very happy with my new breasts and the shape it adds to my body frame.
Silicone Breast Implants
Silicone gel implants are filled with a highly cohesive gel that closely mimics the feel of natural breast tissue. 95% of Dr. Rand's patients in Seattle and Bellevue are choosing silicone implants for the natural breast augmentation results they consistently provide.
But Dr. Rand also uses saline implants in patients under age 22 as required by the FDA and in any other patient who requests them specifically. Some key benefits of silicone gel implants include:
Gel feels more like real breast tissue.
Less likely to have visible or palpable wrinkles or ripples beneath the skin compared to saline.
Gel implants cannot deflate while saline implants can.
Saline breast implants
Some key benefits of saline implants include:
Implant volume is adjustable during surgery for optimal size control.
No MRI or ultrasound exams are needed to determine implant integrity in the future.
Some patients just feel "safer" with IV fluid inside the implants, vs silicone gel.
FDA required for patients under 22 years of age.
Check out our other resources for an in-depth look at all you need to know about breast implants, including implant type, size, shape, position and much more.
How breast augmentation is performed
For Dr. Rand, breast augmentation in Bellevue is a 30 to 45-minute operation. Pockets are created for the implants and checked thoroughly for accuracy and symmetry prior to implant insertion. Incisions are small and are closed with dissolvable sutures. Dr. Rand does not use drain tubes in first-time breast augmentation patients.
---
Breast implant placement
Options include above the pectoral muscle, or beneath the muscle. For first-time augmentation patients, Dr. Rand always places the implants under the muscle. Reasons for that choice include improved mammography, decreased scar tissue, less palpability of the implant, and a better long term look as the implants tend to stay fuller in the upper pole compared to above the muscle.
Breast augmentation incisions
Surgical incisions can be placed in the crease below the breast, around the nipple, near the armpit or in the navel. Scientific studies have recently shown that the crease incision appears to produce the least capsular contracture scar tissue around the implants. Additionally, the crease incision leads to no injury to the breast tissue and is the best incision for potential future breast revision surgery if it were needed.
Breast implant scars
Surgery scars will be firm and pink for several weeks. The appearance of scars will change over the course of the following year, but eventually they will fade and flatten out. Scars will never disappear completely. Scar treatments will be prescribed starting at one week after surgery. Routine examinations will be recommended, which may include MRIs, mammograms and ultrasound.
Breast Augmentation
FAQ's
Should I choose saline or silicone breast implants?
Both implant types are capable of producing attractive, natural breast augmentation results. You need to weigh the advantages and disadvantages of each, taking into account your personal preferences. For most women, the most significant difference lies in how the implants feel. Visually, both types of implant basically look the same when breast augmentation is performed by a qualified and experienced plastic surgeon like Dr. Rand.
What is the right breast implant size and shape?
The best breast implants for you will have a base diameter that matches your chest wall diameter and a profile that creates a "look" you desire. Final cup sizes cannot be predicted with accuracy. Breast implant sizers are used at your consultation to simulate possible results, but nothing can perfectly predict your outcome. Expect your final size to be visible by 3-4 months following you breast surgery in Bellevue.
What is the best breast augmentation incision?
The inframammary fold incision (in the breast crease) is the most versatile choice. With this incision, any breast implant size can be inserted, and all Bellevue breast revisions can be performed through the same incision. The recent scientific discovery that this incision produces the least amount of scar tissue around the implant makes this Dr. Rand's preferred incision of choice.
Dr. Rand will work with you to discuss your personal goals and develop a procedure plan to fit your needs and provide you with the best results.
The transaxillary incision (near the armpit) is used less frequently than it was years ago. This method may require the use of an endoscope and it is more difficult to create a perfect implant pocket through the armpit incision. Also, if breast revision surgery becomes necessary, another incision is usually needed, generally using the crease incision approach. Capsular contracture rates are among the highest when implants are done using the armpit incision.
The areolar incision (around the nipple) used to be a popular choice and the surgery scar will usually blend in nicely with the pigment of the areola. But for some patients, the areolae are not large enough to place a silicone gel breast implant of the desired size. The interior architecture of the breast is injured by using this incision and capsular contracture rates appear to be higher.
Breast Augmentation
Quick Facts
Procedure Time: 30-45 minutes
Anesthesia: General anesthesia
In/Outpatient: Outpatient.
Side Effects: Temporary soreness, swelling, rare but possible changes in nipple sensation.
Breast augmentation risks
The risks include implant rupture (silicone implants) or deflation (saline implants). Surgical removal or replacement of the implants may be required to treat the formation of hard scar tissue around the implant (capsular contracture) or for implant malposition.
Bleeding or infection are rare risks. Other risks include an increase or decrease in sensitivity of nipples or breast skin, occasionally long-lasting. After breast augmentation, a mammogram will require a special technique.
Recovery time: Back to work in a few days. Exercise beginning at 3 weeks. Fading of scars: several months to a year or more.
Duration of Results: Variable. Implants may require removal or replacement.
15 questions to get answered before having breast augmentation
Maybe you've always been dissatisfied with the size of your breasts and dreamed of having a fuller chest, or perhaps your breasts have lost volume after pregnancy or significant weight loss. Whatever the reason behind your decision to have breast augmentation, you're sure to have plenty of questions. Even if you're 100% certain that you've made the right choice, it's a big step to take and it's important to educate yourself as much as possible before the procedure. It's a good idea to plan a few different consultations with different surgeons, giving you the perfect opportunity to ask your breast augmentation questions.
Before you start booking consultations, take a look at our list of 15 questions every woman should ask her surgeon before getting breast augmentation.
1. Are you board-certified?
Whether or not your surgeon is board certified is one of the first things you should find out. Board certification from the American Board of Plastic Surgery indicates that your surgeon has extensive qualifications and is committed to the highest standards of health and safety. While board certification is not required to perform cosmetic procedures like breast augmentation, the ABPS holds surgeons to the highest standards of training, education, practice and ongoing professional development.
3. Can I see real patient
before-and-after photos?
A picture can speak a thousand words, and while you've probably developed a personal image for what your ideal results will look like, it's a good idea to view photos of real patients for whom your surgeon has performed breast enlargement. Most surgeons should have an online photo gallery where you can view real patient results, as well as an in-office photo album. Dr. Rand has an extensive array of photos of his patients for you to view.
The benefit of viewing before-and-after photos is twofold. While the photos should give you a better idea of whether your surgeon is capable of producing the results you want, the photos should also serve as a reminder to have realistic expectations about your results. This is one of the best ways to have an excellent breast augmentation experience from start to finish.
4. Am I a good candidate
for breast augmentation?
Your suitability will be assessed at your initial consultation, but as a general rule of thumb, a strong candidate for breast augmentation is in good overall physical and mental health and has realistic expectations for her results. Rarely, some conditions such as a strong family history of breast cancer may make breast implants a less appropriate choice.
---
5. Do I need to wait
until after I've had children?
If you're planning to have children in the future, you should be aware that pregnancy and childbirth can, indeed, affect the appearance of your breast implants. That said, lots of women get breast implants long before they plan on starting a family. The decision is ultimately up to you and when you feel ready for the procedure.
If you do decide to have breast augmentation before having children, you may wish to update your breast implants at a later stage in life to match your figure and preferences. Pregnancy and nursing change the body and many women address these changes with a mommy makeover after they've completed their families. This customized set of procedures designed to revitalize a mother's figure almost always includes some form of breast surgery along with a tummy tuck and this can be an exciting time to rethink your look as you move into a new stage in life.
---
You should also inform your plastic surgeon if you intend to breastfeed in the future. Although many women with breast implants go on to breastfeed without issue, you'll want to avoid certain surgical techniques that may affect the milk ducts.
6. Should I choose
saline or silicone breast implants?
The age-old question of whether saline or silicone breast implants are better than the other continues today. A bit of research and talking to women who have breast implants will likely uncover die-hard fans for either type of implant. The truth is, there is no single solution for breast augmentation, and that includes which implant type is right for you.
While both saline and silicone breast implants are made with a silicone shell, saline implants are filled with a saline solution. Their silicone counterparts, on the other hand, are filled with a cohesive silicone gel. This silicone gel is designed to mimic the feel of natural breast tissue. Many women prefer the more natural texture of silicone implants, particularly those with naturally small breasts who don't have much breast tissue to cover the implant's surface.
Both saline and silicone implants have their own advantages, and either implant can create beautiful results in the right candidate. Getting your surgeon's input on the right type of implant for your goals provides you with an experienced and objective perspective on what will create the best results for your body.
8. What implant
placement is best?
The placement of your breast implants partly determines what your end results will look like. Breast implants can be placed above the pectoral muscles, known as subglandular placement, or below, known as submuscular placement. Dr. Rand always uses submuscular placement, as he feels this offers the best final results.
9. Which location is best for my incision?
Your breast augmentation incision placement determines how your surgeon reaches the breast pocket to place the implant. There are three common incision types for breast augmentation:
The periareolar incision circles the areola. This incision type offers the advantage of discreet scarring, as the pigmented skin of the areola can conceal a scar after it's healed. However, this incision also requires your surgeon to work through the internal structure of the breast and injures the milk glands.
The inframammary incision travels along the crease below the breast. This incision is often considered optimal for access to the implant pocket and can be helpful for your surgeon when ensuring symmetrical results. An added bonus of the inframammary incision is that it can often be used a second time if you have another breast surgery in the future.
The transaxillary incision is located in the underarm. This incision allows for scar-free breasts, but also requires expert surgical technique due to its distance from the breast pocket.
Due to the connection between lowest capsular contracture rates and the use of the inframammary incision, this option is the one that Dr. Rand currently uses.
10. Should I
include a breast lift?
Breast sagginess can develop in any woman no matter what size her breasts are, though women with moderate-sized breasts and larger tend to suffer the worst of it. Breast sagging, also known as ptosis, can be genetic, brought on by age, or the result of pregnancy, nursing and weight fluctuations. Your lifestyle also affects the sagginess of your breasts.
Women who wear supportive bras, especially during exercise, and don't smoke minimize their chances of developing droopy breasts. A breast lift, or mastopexy, repositions the breasts by lifting the breast tissue and tightening the skin. During a breast lift, your surgeon also reshapes the breast tissue for a rounder and firmer look.
Due to the prevalence of breast sagging, women frequently choose to include a breast lift with their augmentation. In particular, women who are already concerned with the early signs of sagging may wish to correct their breast position simultaneously with implant placement. Breast lifts are also popular additions to mommy makeovers.
If you aren't sure whether a breast lift is right for you, consider your nipple position as a good indicator. Droopy breasts tend to increasingly point downward, so if your nipples are starting to point downward, or if they are down near or are below the crease under the breast, it is an appropriate time to consider mastopexy. Your surgeon can advise you on whether the combined augmentation-mastopexy is a good approach for you.
11. Will my breast augmentation and consultation be done by the same person?
Dr. Rand believes that the relationship he and the prospective patient have is critical to success. Consequently, he does all of the new patient visits himself, does all of the surgery himself, and does all of the follow-up himself with his fantastic team at his side all the way.
13. What is the
recovery process like?
Your breast augmentation journey doesn't end with the surgery. Your recovery plays a vital role in developing your final results. Recovering from breast augmentation is different for every woman. You can take steps to a smooth breast augmentation recovery by planning well ahead of time and clearing your calendar to give yourself time to rest immediately after surgery.
While your experience may vary, a general timeline of your healing process after getting implants is roughly the same for most women:
---
Week 1
Expect chest soreness and some swelling throughout this week. You can manage any discomfort with pain medications and muscle relaxants. Soreness may begin to fade by the end of the first week and most women feel ready to return to work and their normal routines. Wear your bra as recommended by Dr. Rand and follow his specific instructions carefully.
Month 1
Most women are able to return to work after a week. Soreness should continue to dissipate and swelling will start to subside. Continue to wear your post-surgical bra. Your breasts will still appear swollen and the implants be "riding high."
Month 2
You may gradually resume your exercise routine during your second month of recovery with specific limitations discussed by Dr. Rand. Your swelling should be subsiding, and you should start getting a good idea of what your final results will look like. The breasts may heal at different rates, so temporary asymmetry is common at this stage.
Month 3
By the end of your first 3 months with breast implants, your results should be almost finished developing. Your implants should feel soft to the touch and should be settled into a natural position. Your swelling should be completely or almost completely resolved. This is a good time to buy new bras or outfits to match your figure.
14. When can I
see my final results?
Many women are able to see their final breast augmentation results after about 3 months after their procedure. Some women heal quicker than others and are pleased with their results after only 2 months, while others might wait up to 1 year before their implants fully settle into place.
15. What if I'm not happy with my breast augmentation?
It is important to gain an understanding of your surgeon's practices and how he or she deals with any issues that may arise. Every surgeon has a different policy on breast revision procedures, and you'll want to know beforehand what the additional costs would be, if any.
Most importantly, your surgeon's responses should help you feel comfortable and confident about moving forward with your breast augmentation.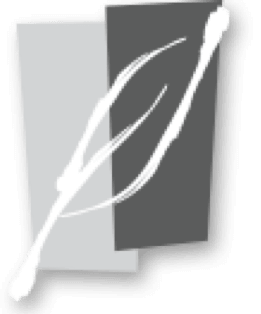 Schedule a private consultation to discover the rejuvenation available to you
Schedule
---
Accessibility: If you are vision-impaired or have some other impairment covered by the Americans with Disabilities Act or a similar law, and you wish to discuss potential accommodations related to using this website, please contact our Accessibility Manager at (425) 688-8828.
A message from Dr. Rand & team
Here at Northwest Center for Aesthetic Plastic Surgery, it is and always has been our primary goal to keep our patients safe when visiting our office.
As a fully accredited facility by the American Association for Accreditation of Ambulatory Surgery Facilities, Inc. (AAAASF), we are held to the nation's most demanding standards for ambulatory surgery facilities. In addition, for optimum patient safety we are also licensed by the State of Washington Department of Health.
Those standards mean that we maintain a very clean and sanitary facility in all high-touch areas and hand sanitizing stations are placed throughout the office. We are requiring all high risk patients and anyone with symptoms that include fever, cough, and shortness of breath to stay home. Our waiting area has a small number of people at any given time and you will be able to maintain a 6 foot distance between any other person.
We are a healthcare facility, and are business as usual. We will continue to remain open to take care of our patients. If you have any questions, please feel free to call our office at (425) 688-8828.