You Don't Want to Miss the Big Perk of Auto-Augmentation Breast Lift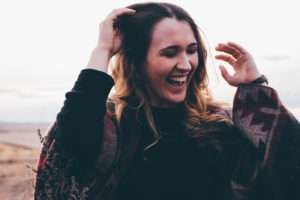 One of the most common questions that women ask about breast lifts is, "What will happen to the size of my breasts?" With a traditional breast lift, some women are surprised to learn that their breasts may appear slightly smaller than before because of the excess skin that was removed. But with the auto-augmentation breast lift, you don't have to worry about this problem.
What Is a Breast Lift with Auto-Augmentation, Anyway?
During a regular breast lift procedure, your plastic surgeon will remove the loose skin that is causing ptosis, or sagging, and tighten existing tissue to create a firmer, lifted look. Typically, if you want even a subtle boost of volume, you'll have to add breast implants to your lift.
The breast lift with auto-augmentation eliminates the need for implants. Instead, a skilled plastic surgeon can shift your own natural tissue to a higher position in your breasts to achieve the same lifted effect, plus giving you the added volume you want. Dr. Rand prefers to use the T-incision for breast lifts, rather than the lollipop technique.
[pullquote]Only work with a plastic surgeon who has experience with the auto-augmentation technique.[/pullquote]
Is Auto-Augmentation Right for You?
Not everyone is a good candidate for this procedure. You will have to have enough natural breast tissue to be able to achieve the desired amount of fullness. If you're looking for a much more significant boost of volume, breast implants may still be the best option.
The best way to find out if you're a good candidate for a breast lift with auto-augmentation is to schedule a consultation with a board-certified plastic surgeon who has experience with this particular technique.