Why Auto-Augmentation Breast Lift Can Work Well with Weight Loss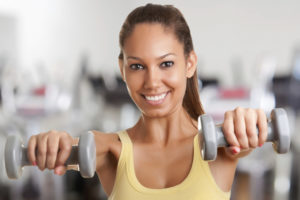 Weight loss — especially significant weight loss — can be quite the accomplishment. After major weight loss, however, many women are left dissatisfied with the shape and position of their breasts. A drop in weight can leave breasts sagging or drooping, called ptosis. One of the ways a woman can reclaim her figure after weight loss is through an auto-augmentation breast lift. Dr. Richard Rand created this specialized technique for women who want a lift and an augmentation with the most natural results. Here's how it works.
What is Auto-Augmentation Breast Lift?
An auto augmentation breast lift is a unique breast augmentation procedure that uses a woman's own tissue to boost breast volume. No implants, no problem. A traditional breast lift removes excess tissue to reposition the breast. An auto-augmentation breast lift repurposes that tissue to retain and even enhance breast volume.
[pullquote]Paired with a breast lift, an auto-augmentation can result in lifted, youthful-looking breasts without any loss of volume.[/pullquote]
Why Does Auto-Augmentation Pair Well with Weight Loss?
An auto-augmentation breast lift works best for women who have ample tissue to work with, which makes women with recent weight loss ideal candidates. Excess tissue is used to reshape breasts as they're lifted for a natural result making it a perfect complement to your new, more toned figure.
You should feel great after weight loss. Finish off your hard work with an auto-augmentation breast lift to love every inch of yourself.