What If You Gain or Lose Weight after a Tummy Tuck?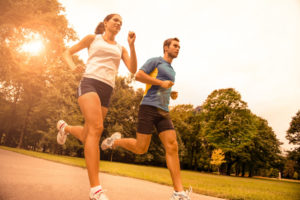 Abdominoplasty, also known as a tummy tuck, is one of the most common plastic surgery procedures in the country. But contrary to popular belief, it's not meant to serve as a weight loss procedure, and significant changes in weight after your tummy tuck can affect your results. Whether you're wondering if you can lose weight after a tummy tuck or how a future pregnancy might affect your results, keep these three top tips in mind.
1. Try to Reach Your Weight Loss Goals before Your Tummy Tuck
[pullquote]Work with Dr. Rand to come up with a suitable tummy tuck timeline that'll work well with your current weight loss or fitness plan.[/pullquote]
Before getting your tummy tuck, it's recommended that you try to come as close as possible to your target weight first. Not only does a tummy tuck not remove large amounts of stubborn fat, but losing a significant amount of weight after your procedure could leave you with more excess skin.
Many people choose to combine liposuction with their tummy tuck to address excess fat and skin at the same time.
2. Don't Fret Small Changes
If you gain or lose 5 to 10 pounds after your tummy tuck, don't sweat it. Small fluctuations in weight aren't likely to affect your results. But if you gain or lose a larger amount of weight, you may want to consider a revision procedure.
3. Talk to Your Plastic Surgeon to See When Revision Might Be Best
If you've had a significant life change, such as a pregnancy or weight gain or loss after abdominoplasty and aren't sure if you could benefit from a revision procedure, get in touch with your tummy tuck plastic surgeon. Dr. Rand can help you decide if a second tummy tuck could be right for you.