Is There a "Right" Age for Upper Eyelid Surgery?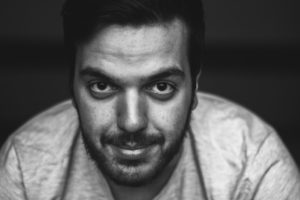 Upper eyelid surgery, or blepharoplasty, is a common cosmetic procedure for both men and women. Like other facial plastic surgeries, however, many people wonder if there is a right or wrong age to start considering eyelid surgery. This quick guide will go over the average age for blepharoplasty and help you figure out if you could be a good candidate for this procedure.
When to Consider Eyelid Surgery
Truthfully, there's no hard-and-fast rule about what age a person needs to be before getting upper eyelid surgery. That being said, the majority of people who get this procedure are over the age of 35. If you are younger than 35, you might consider nonsurgical alternatives first, such as BOTOX® or fillers. In some cases, though, upper eyelid surgery may be appropriate at a younger age, particularly if drooping eyelids are interfering with your vision.
Who's a Good Candidate for Blepharoplasty?
[pullquote]Upper eyelid surgery can give you a refreshed and rejuvenated look at nearly any age.[/pullquote]
More so than your age, other factors like your physical health, existing medical conditions and goals for your final results will determine whether you're a good candidate for eyelid surgery. If you're bothered by drooping upper eyelids that make you look tired and older than you are, upper eyelid surgery could be for you.
Eyelid surgery can also be paired with nonsurgical facial rejuvenation treatments like injectables to help your facial plastic surgery results last even longer. The best way to know for sure if blepharoplasty is right for you is to schedule a consultation with a board-certified plastic surgeon.