How to Avoid a Facelift Fail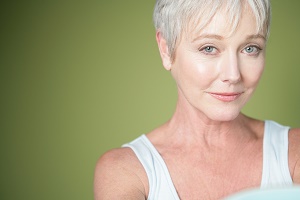 When no one can tell that you've had a facelift, yet you keep getting compliments on your appearance, that's when you know your procedure was a success. On the other hand, a facelift that makes you look "done" or unnatural is definitely a fail.
Keep these three tips in mind when planning your procedure to avoid an obvious-looking facelift.
1. Work with a Qualified Plastic Surgeon
The success of your facelift is directly related to the technical skill and qualifications of your plastic surgeon. When choosing a plastic surgeon for your facelift, make sure that he or she is board-certified and has plenty of experienced performing facial rejuvenation surgery.
2. Make Sure a Facelift Is Right for You
During your facelift consultation, it's a good idea to ask your plastic surgeon if a facelift is the right procedure for you. In some cases, your plastic surgeon may recommend trying nonsurgical cosmetic treatments first before moving forward with a facelift. In other cases, he or she may suggest pairing various cosmetic treatments with your facelift down the road.
3. Discuss Surgical Techniques
[pullquote]Ask to see a few before and after photos of previous facelifts your plastic surgeon has completed to give you a better idea of his or her level of skill and expertise.[/pullquote]
The exact surgical technique and incision placement will depend on your unique facial anatomy and cosmetic goals. Your plastic surgeon should be able to custom-tailor your procedure to help make scars as inconspicuous as possible after your facelift while meeting your individual needs.