Could an Auto-Augmentation Breast Lift Be Right for You?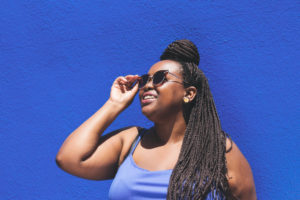 Are you thinking of getting a breast lift, but aren't quite sure if adding implants to your procedure is the right choice for you?
Ask yourself these three questions to see if scheduling an auto-augmentation breast lift near you could be the best solution.
1. Do You Have Adequate Natural Breast Tissue?
An auto-augmentation breast lift essentially uses your own natural breast tissue to provide a boost of volume without requiring synthetic implants. During this procedure, a skilled plastic surgeon can reposition your existing breast tissue to a higher position within the breast pocket to create a fuller appearance while simultaneously removing and tightening lax skin.
This technique can be perfect for someone who wants a subtle increase in volume, but you will need to have enough natural breast tissue in order to be a good candidate.
2. Are You Happy with Your Current Breast Size?
If you're looking to regain volume without sacrificing your current breast size, an auto-augmentation breast lift could be the perfect fit. The auto-augmentation breast lift procedure repositions the loose breast tissue to a higher and tighter position effectively adding volume and giving the illusion of increased breast size. However, if you're looking for a substantial boost of volume, traditional breast implants are more than likely the way to go.
[pullquote]Take your body frame and proportions into consideration when picking a size for breast augmentation.[/pullquote]
3. Does Your Plastic Surgeon Have Experience with Auto-Augmentation?
If you think auto-augmentation could be right for you, make sure you choose a plastic surgeon who has experience with this technique. When searching for the right plastic surgeon, always look for board certification, before and after photos and online reviews before finalizing your decision.