Can You Be Too Young for Upper Eyelid Surgery?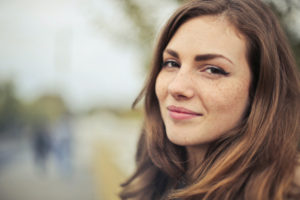 Since the eyes are usually one of the first things people notice in each other, it's no surprise that many are concerned with surrounding wrinkles in that area as we age. However, the average age for a blepharoplasty, the medical term for upper eyelid surgery, is younger than you may think.
Age vs. Anatomy
Akey factor in deciding whether to have upper eyelid surgery isn't how old you are. A young person may experience discomfort or obstructed vision due to heavy eyelids, which could be alleviated through eyelid surgery. The anatomy of the eye area and the amount of excess skin will determine if someone is a good candidate for a blepharoplasty.
Candidates for Blepharoplasty Surgery
[pullquote]A drooping eyelid, called ptosis, can easily be fixed via blepharoplasty.[/pullquote]
The benefits of blepharoplasty procedures can be experienced by people of all ages who may not be trying to smooth out their crow's feet, but are instead seeking to fix drooping eyelids to dispel discomfort and improve their vision. Both men and women can be eligible, though Caucasian women especially tend to need upper eyelid surgery sooner due to their thinner skin in that area.
Average Age for Blepharoplasty
The average age range for blepharoplasty is typically over the age of 35. If a younger person is experiencing irritation due to excess skin around their eyes, they can absolutely be considered for upper eyelid surgery just as much as an older person. Since their younger skin is more elastic, it's usually able to bounce back easier.
There's no need to let the average age for blepharoplasty make your decision to have upper eyelid surgery for you. What's most important is your level of comfort and satisfaction with your appearance. Whether your concerns are functional or physical, schedule a consultation with Dr. Rand to start the discussion process.