3 Factors that Can Affect the Cost of Your Tummy Tuck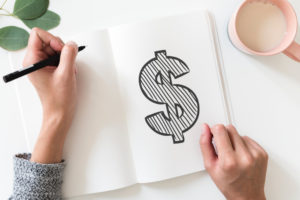 Most people who are thinking about getting a tummy tuck want to know what kinds of costs are associated with this popular body contouring procedure.
Take these three factors into consideration when trying to determine the cost of a tummy tuck near you so you can work it into your budget.
1. Location
The cost of abdominoplasty and other plastic surgeries can vary wildly. One of the biggest determinants of price is the location of your plastic surgeon. Areas like Los Angeles, New York City and San Francisco are going to be pricier than smaller, less populated locations like Bellevue.
Be wary of traveling for plastic surgery, especially if the price sounds too good to be true. Make sure your plastic surgeon is board certified and has an excellent reputation. You also want to try to stay as close to home as possible so you don't have to worry about a long car ride or staying in a hotel after your tummy tuck.
[pullquote]If you only have a small amount of excess skin in the area below your belly button, a mini tummy tuck might be appropriate.[/pullquote]
2. Tummy Tuck Type
There are 2 main types of tummy tucks: full and mini. About 95% of people who are considering abdominoplasty will see optimal results with a full procedure. That said, the mini tummy tuck is a less extensive procedure, so it will generally cost less.
3. Inpatient vs. Outpatient
Most tummy tucks can be performed as an outpatient procedure, meaning you should be able to go home the same day. However, if your plastic surgeon recommends an overnight stay after abdominoplasty, the cost will likely reflect this.