3 Factors in Seeing Great Eyelid Surgery Results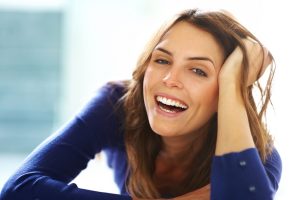 Eyelid surgery, also called blepharoplasty, is one of the most popular plastic surgery procedures, especially for men. Over the years, the appearance of drooping or puffy eyelids and dark circles can become more pronounced, making you look much older than you feel. In some cases, drooping eyelids can be so severe that they begin to interfere with your eyesight.
Whether you're opting for eyelid surgery for medical or cosmetic reasons, keep these three tips in mind when planning your procedure.
1. Finding the Right Plastic Surgeon Is Key
Eyelid surgery requires precise and delicate surgical skill, so be sure to choose a plastic surgeon with ample experience performing this procedure. Check for board certification, membership to accredited medical associations and before and after photos of previous results.
2. Don't Rush Your Results
Like any surgical procedure, blepharoplasty will require some recovery and downtime. Most people take 10 to 14 days off of work, but your final results may not fully develop for another several weeks.
[pullquote]Be patient during your recovery. Rushing the process can hinder your results and prolong healing.[/pullquote]
3. You Get What You Pay For
While everyone loves a good deal, bargain hunting for your eyelid surgery won't be worth it in the long run. Be wary of prices that sound too good to be true, and don't fall into the trap of traveling to another country just to get a steal on your plastic surgery.
Choose a trusted, reputable plastic surgeon who will take your safety and satisfaction with your results very seriously. In most cases, financing solutions will be available to help make your procedure as affordable as possible.