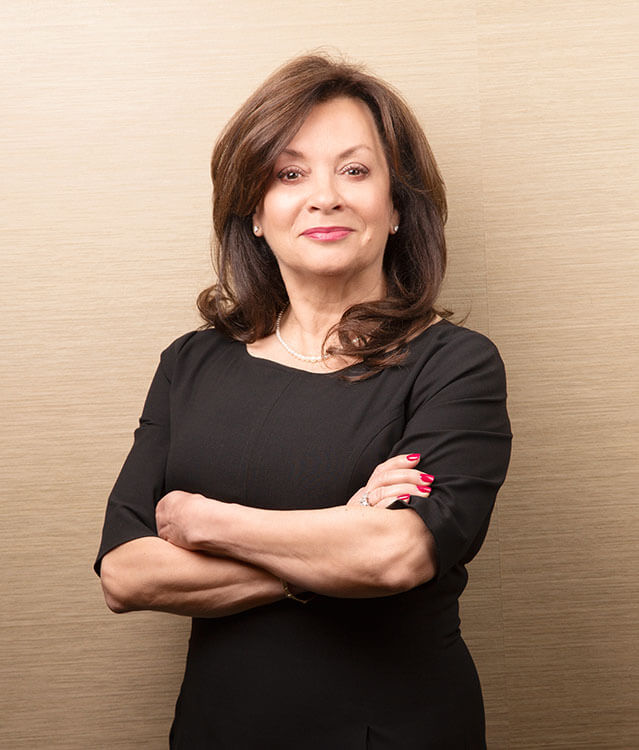 Rose Vlcek
Rose Vlcek has been with Dr. Rand's practice since it opened in 2000, serving as Patient Coordinator, surgical scheduler and liaison between Dr. Rand and his patients. She is often the first person prospective patients speak with, providing them with information and answering all of their initial questions.
In her own words…
"I enjoy getting to know each individual client who comes into our office and establishing a relationship in which they feel comfortable with me and free to ask any questions. We place a high priority on treating our patients with respect. Most have done their homework and many of our patients are referred to us by former patients, so they are invariably excited to be here and to have their concerns addressed."
Rose's background and history: VIP service
Before entering the specialty of medical aesthetics, Rose worked for three different airlines (PSA, American Airlines, and British Airways) for years, progressing from agent to flight attendant to special services, taking care of VIP clients.
A welcoming, pressure-free approach to patient care
Rose feels strongly that patients are first good candidates for the procedures they want and doesn't want anyone to feel pressured. She calls herself a team player, noting that the purpose of her work is to do her part to help patients negotiate the cosmetic surgery experience calmly and happily.
A trusted professional: Rose Vlcek
"It's an honor to work for Dr. Rand and to be here and meet so many great people. I want them to have the best, to feel good about what happens here. It's personal to me; it really matters that our patients feel good about being here. If I can make a patient a little happier and more at ease, I feel like I've done my job."