Breast implants are available in a wide range of sizes, shapes, and levels of projection, in both saline and silicone. Choosing the right type, size, and shape is a critical point in a successful breast augmentation surgery. To choose correctly, it is helpful to fully understand all the different options available today.
---
Saline Implants
Saline implants have a silicone shell and are filled after they are inserted. Since they are filled with saline solution following insertion, the incisions are slightly smaller, but the implants feel slightly less natural than the silicone versions.
For better results and a more natural look and feel, these implants are best placed beneath the chest muscle, rather than beneath the existing breast tissue.
They are available for patients age 18 or older
If ruptured, the saline solution does not pose a health risk
The customized fill can help patients with breast asymmetry
Slightly shorter incisions
Silicone implants
Silicone implants are the most popular type, as once placed, they have the look, feel, weight, and bounce of natural breasts. The benefits include:
A silicone shell with a high-density silicone gel inside
Have a very natural feel and shape
Have a long lifespan and are warrantied by the manufacturer
Can be placed in patients 22 years of age or older
Round silicone implants
Round silicone implants have always been a favorite among people who choose to have a breast augmentation procedure. Round implants look natural and have a natural feel. They are available in a wide variety of sizes and projection profiles that can create different looks for each patient to suit their goals. If they shift in position, it does not create a problem as could occur with teardrop-shaped implants.
Choosing the right
size of implant
Choosing the right size is the primary concern when it comes to breast augmentation with an implant. Saline implants allow for some degree of size customization but feel slightly less natural. Most patients choose silicone implants, and selecting the perfect size, shape and projection for your body is an art. By carefully studying your body measurements, breast anatomy, and goals Dr. Rand can best determine which size would look the most natural and in proportion with your figure, ribcage, and frame.
---
Why choose Northwest Center for Aesthetic Plastic Surgery in Bellevue?
Our team at Northwest Center for Aesthetic Plastic Surgery are happy to provide only top of the line implants for our patients.
Dr. Rand has over 30 years of experience and will help you with choosing and sizing the most appropriate implants for your breast augmentation procedure.
Dr. Rand's surgical skills led to serving ten years as Chief of Plastic Surgery at the University of Washington Medical Center, after which he established his AAAASF-certified private surgery center in Bellevue. Dr. Rand is widely regarded as being the highest quality, most experienced plastic surgeon in the Pacific Northwest, and won the 2018 MyFaceMyBody National Award for the top plastic surgery practice, based upon stellar patient reviews.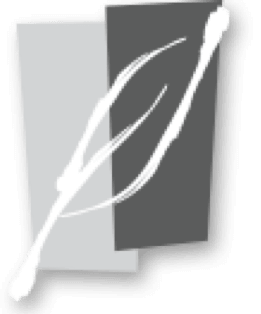 Schedule a private consultation to discover the rejuvenation available to you
Schedule